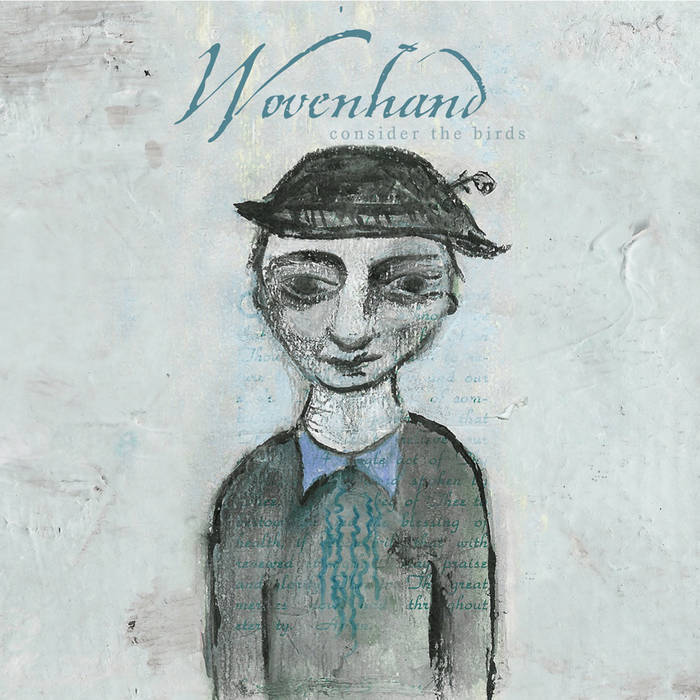 FLAC | LINKS

Lunging wheat-n-chaff first into a buckling confessional, David Eugene Edwards is a straw-haired Pentecostal prophet with a knack for spinning elegant, atmospheric Southern damnation. As Woven Hand, Edwards has yet to miss a beat. Though it's still framed as a "side project," with Consider the Birds, his third and strongest solo effort, Edwards achieves a passionate pitch that eternally eclipses his output with his proper band, 16 Horsepower.
Begeting a monumental sound hinted at on past efforts, these 10 tracks are denser and more layered than the ethereal path walked by last year's beautiful Blush Music, a record that more and more reminds me of a cracked and icy music box left to disintegrate back into the damp earth. On Consider the Birds, as though concocted with quicksand, new sounds escape from each composition over subsequent listens– little last gasps from a toy piano show up here, a last-minute snare hit there. The works are pocked with these shadowed corners: the dark, oaken sounds of barn-raising banjo, upright bass, and guitar as well as cymbal crashes, cattail taps, possessed howls, and the faint flapping of lark wings. The elegant piano that shuffles beneath "Speaking Hands" is time again punctuated by crackling, splintery percussion. "Down In The Forest" rings ominously with bells of paradise.
Its title referencing the Biblical passage about God providing for our feathered friends, Consider the Birds is a compelling cycle of blistering sermons, spare near-spoken ballads, and seesaw tales of faith and earthly toil. Aesthetically, it drifts alongside the Bonnie Prince and the Bad Seed in a starless tar-black stream. But world-weary Edwards is singular is his sustained scowl: Will Oldham saw a darkness then managed to chase that tear-in-his-beer with creaky back-porch jests; Nick Cave has kept an upside-down smile in place longer, but peppers the pulpit with insinuation and romance.