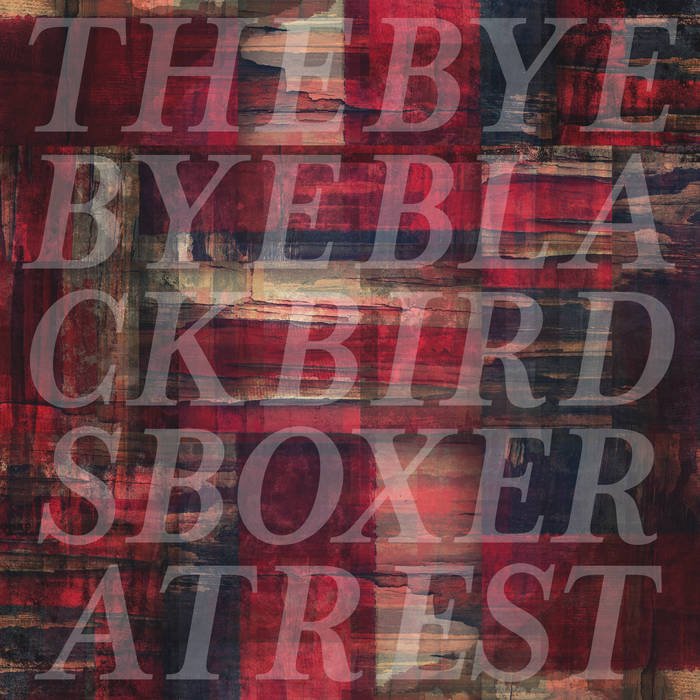 320 kbps | 68 MB | LINKS

Bradley Skaught and his Bye Bye Blackbirds bandmates – KC Bowman, Kelly Atkins, Aaron Rubin, Lenny Gill and Jozef Becker – are very clever indeed. On the surface, they may seem like a melodic Indie Rock band… yet once you remove the layers, one by one, you'll discover a band of many colors. There's dashes of Psychedelia, a pinch of Power Pop, a smattering of '60s Rock influences, a dollop of '80s and '90s College Rock sweat, and some sharp, smart songwriting.
Oh, and the horn section. Did I mention the horn section? It may not appear on every song but there is a horn section that pops up here and there and that pleases me deep down to my very soul. No indie Rock or Pop band uses horns anymore. Thankfully, The Bye Bye Blackbirds are smart. The band probably had to sell off some gear in order to pay for the horn players but I'm grateful that they did!
Produced by Doug Gillard and recorded by Chris Von Sneidern. BOXER AT REST is the best album in the band's catalog and certainly the most realized. There's emotion and intent behind every song. While the album may not necessarily have a concept or theme, the album reflects many moods thanks to the band's ability to shift their sound to accommodate Skaught's thoughtful songwriting. From the Pure Pop of "Baby It's Still You" to the Feelies-go-Lennon-goes-Psychedlic groove of the 7+ minute "If It Gets Light", BOXER AT REST is impressive as hell.
By
Stephen SPAZ Schnee