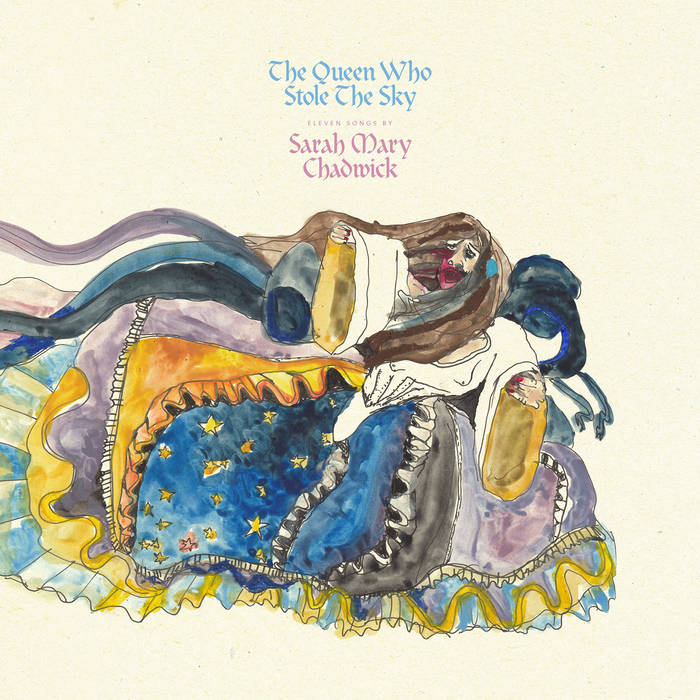 320 kbps | 102 MB | LINKS

The Queen Who Stole The Sky is Chadwick's most plangent, resonant work. While all her past records have been result of the strength of her intent and talent, there's something shocking about the austere composition of this album that feels as if it's coagulated Chadwick's vision into a ferocious, arresting whole. The Queen Who Stole The Sky is rarely an easy listen – it is terrifyingly loud and heartbreakingly vulnerable, often grotesque in its sadness – but the sense of pure catharsis it elicits is unparalleled.
Personal suffering is often privileged in art. Throughout this record Chadwick challenges this by outlining suffering and then minimising or rationalising it. On the song Next In Line, she spins fairy tale fantasies about romance before shattering them.
"I never had a man around to love me," she sings over the organ's drone, before adding, almost like a hastily added post-script, "Having said that, there's no amount of love could fill me, so I keep working through the line." It's romance imagined as construction line, one of life's great mysteries skewed, dismembered and vacuum-sealed.
Towards the end of the album, on the record's title track, Chadwick makes peace with life's dull edges. "Sometimes there will be tears, I'll have good years and bad years," she concedes, "I'll have friends and have no friends, love will start and love will end." It's something of a Pyrrhic victory – after an album of trying to rationalise mundane struggle and find something beyond it, we're told there's little to be found. Considering the product of that victory, though, it'd be hard to ask for more.