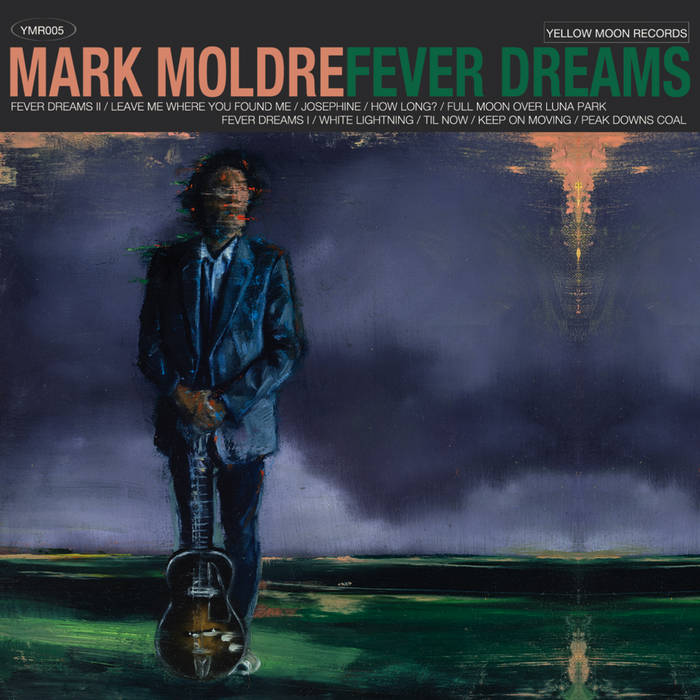 320 kbps | 101 MB | LINKS

Produced by Jamie Hutchings (Bluebottle Kiss/Infinity Broke/The Tall Grass) and recorded live and straight to 1" tape, Fever Dreams contains some genre-hopping sonic bedlam, fractured Americana-hued ballads, jazz-tinged standards, old-school Jungle Book style reggae and ramshackle/rollicking noir blues.
The fingerprints of Dylan, Waits, Chet Baker and others run through Fever Dreams. Sometimes on the surface, often buried deep in the DNA of the music. From the gently undulating desert sounds of 'Josephine' to the raised-glass sway of 'White Lightning', the swagger and rockabilly of 'Leave Me Where You Found Me' and the gloriously cosmic and eclectic junk-shop jazz of 'Full Moon Over Luna Park', the album is defined by the range of its artistic vision.
Lyrically, Moldre's poetry blurs the lines between bad dreams, things that go bump in the night, claustrophobia, conspiracy theorists, modern day anxiety and twisted tales set in ever shifting Australian landscapes. His impressionistic tales and evocative vignettes are perfectly complemented by his accomplished, tough and tender guitar playing that draws on both traditional and more exploratory forms of folk, jazz, and blues.