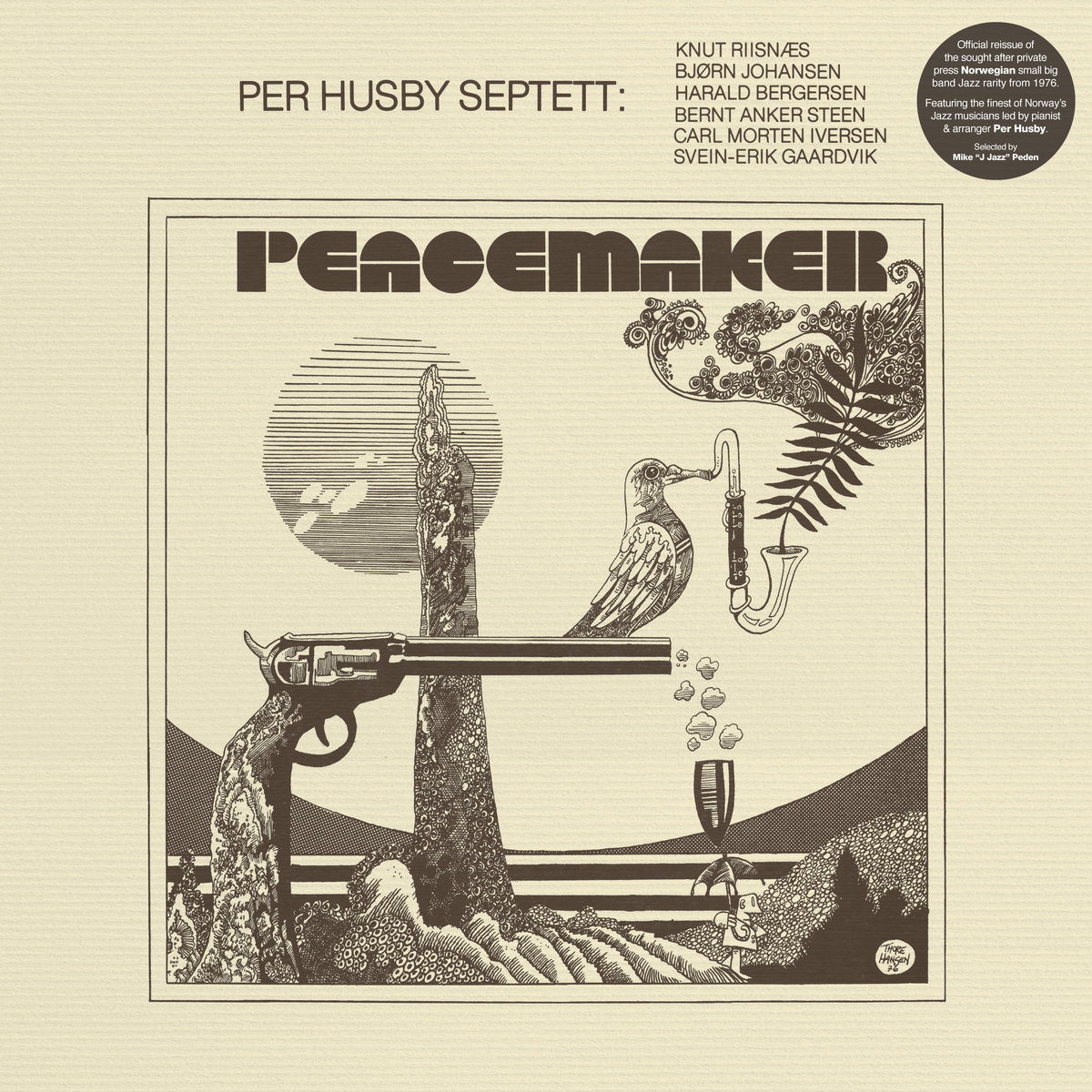 Tracklist:
1. Au Privave / Bloomdido (3:46)
2. Nokve (5:28)
3. Smatta (5:19)
4. Introduction To No Particular Song (4:55)
5. Fantasy In D (4:28)
6. The Peacemaker (6:47)
7. The Masquerade Is Over (3:59)
8. Adgang F. (6:14)
9. Confirmation (5:45)
10. Lush Life (5:22)
Unearthed by Mike Peden for BBE Music, Per Husby Septett's 'The Peacemaker' is a beautiful, deep and under-the-radar small big band set recorded in 1976 by the elite of Norway's jazz cognoscenti, led by pianist and band leader Per Husby.
Originally issued for Husby on the Studentersamfundets Plateselskap label by the Student Society in Trondheim, Norway, this obscure jazz rarity had no budget for PR or distribution, and with just a mere 500 copies pressed sales were scarce; it soon became a collectors item in Norway and across the globe. The album creates a big-sounding dynamic mix of original compositions by Per Husby and covers, including Harold Land's modal masterpiece title cut 'The Peacemaker', plus a top-draw selection of tunes encompassing post bop, modal, bossa and ballads by the likes of Kenny Wheeler, Cedar Walton and Charlie Parker.