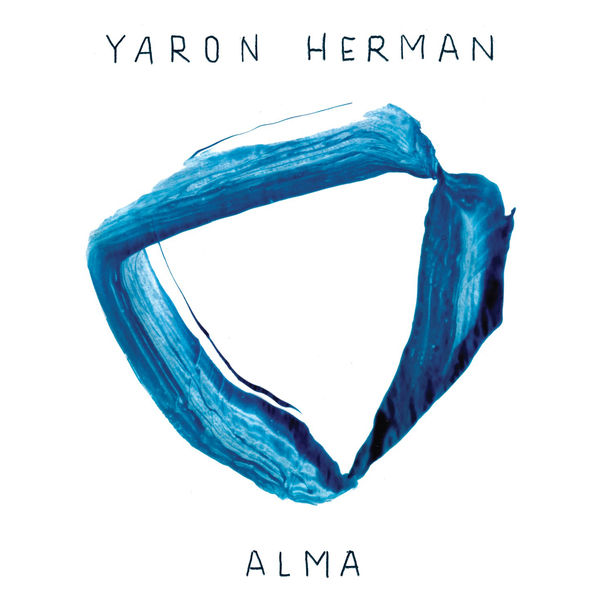 Tracklist:
1. Forever Unfolding (4:12)
2. Cards (2:24)
3. Rituel (3:10)
4. Magnolia (3:21)
5. Little Melody (3:43)
6. Tone Field (3:16)
7. Here and Now (3:00)
8. Ode to Nearness (5:12)
9. Round Blue (2:09)
10. Silver Lining (2:46)
11. All the Things You Are (1:33)
12. Yesh Li Sikuy (4:45)
13. Playground (2:15)
14. Après un rêve (7:41)
15. How Dares a Star (4:16)
16. Rebirth (3:00)
17. Song Without Words (3:21)
Alma opens a whole new door for pianist Yaron Herman. After ten albums, here he is, launching himself into the void and, for the first time, offering us an entirely improvised body of work, at once a staggering snapshot of the present and a rich mirror of his past. Let us recall that a knee injury forced Herman to end a promising basketball career. From the age of sixteen, he then devoted himself to music. Under the guidance of Opher Brayer, his training encouraged him to adopt a holistic vision in which the study of music is part of a whole that includes philosophy, psychology, and mathematics. For him, the piano is thus at the center of a more global reflection; it's a travel companion to help decipher the mysteries of the world. This creative, prolific, and unconventional path is the framework for a fascinating and generous global reflection in his recently published book entitled Le Déclic Créatif. We sometimes forget that at the dawn of music, up until the end of the 16th century, improvisation was at the heart of the practice. Later, composers from Bach to Chopin, from Beethoven to Messiaen, all created melodies and invented harmonies on the spot, which sometimes became the matrix of their masterpieces. This is the path that Herman followed when he walked through the studio door to record Alma. Without any planned script, he pushed himself to the edge of a form of letting go, listening to what the music had to say and opening doors to spaces still unknown to him.