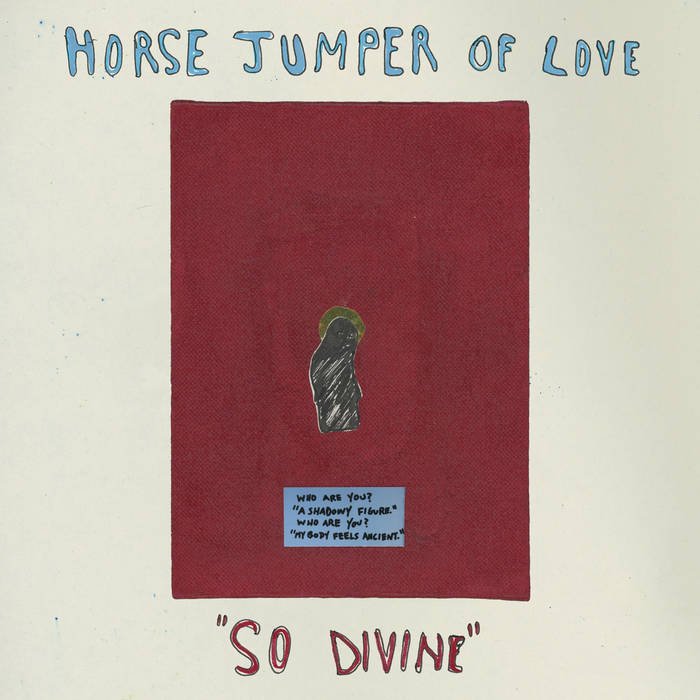 320 kbps | 72 MB | LINKS

Memory looms large on Horse Jumper of Love's hypnotic sophomore album, 'So Divine,' but it remains elusive. Throughout the record, tiny snapshots from the past float to the surface, baring themselves for brief moments before diving back into the ether. Like abstract collages, the Boston-based three-piece's songs jumble richly detailed scenes and vivid imagery, papering over one moment with the next until each string of seemingly unrelated thoughts coalesces into a breathtaking work of art, one that reveals deep truths about ourselves and our psyches.
"A lot of these songs are about making small things into huge deals," says guitarist/singer Dimitri Giannopoulos. "They all start with these very specific little memories that, for some reason or another, have stuck in my mind. Memories morph and change over time, though, and they become freighted with all these different meanings. We're constantly adding to them."
The same could be said of Horse Jumper of Love's music. Giannopolous wrote much of what would become 'So Divine' as a teenager, carrying the tunes with him as skeletal demos for years before bringing them to his bandmates (bassist John Margaris and drummer Jamie Vadala-Doran) to flesh out in the studio. Even then, the songs continued to grow and mutate, with the group recording multiple iterations of the album as they experimented with tempo and technique.