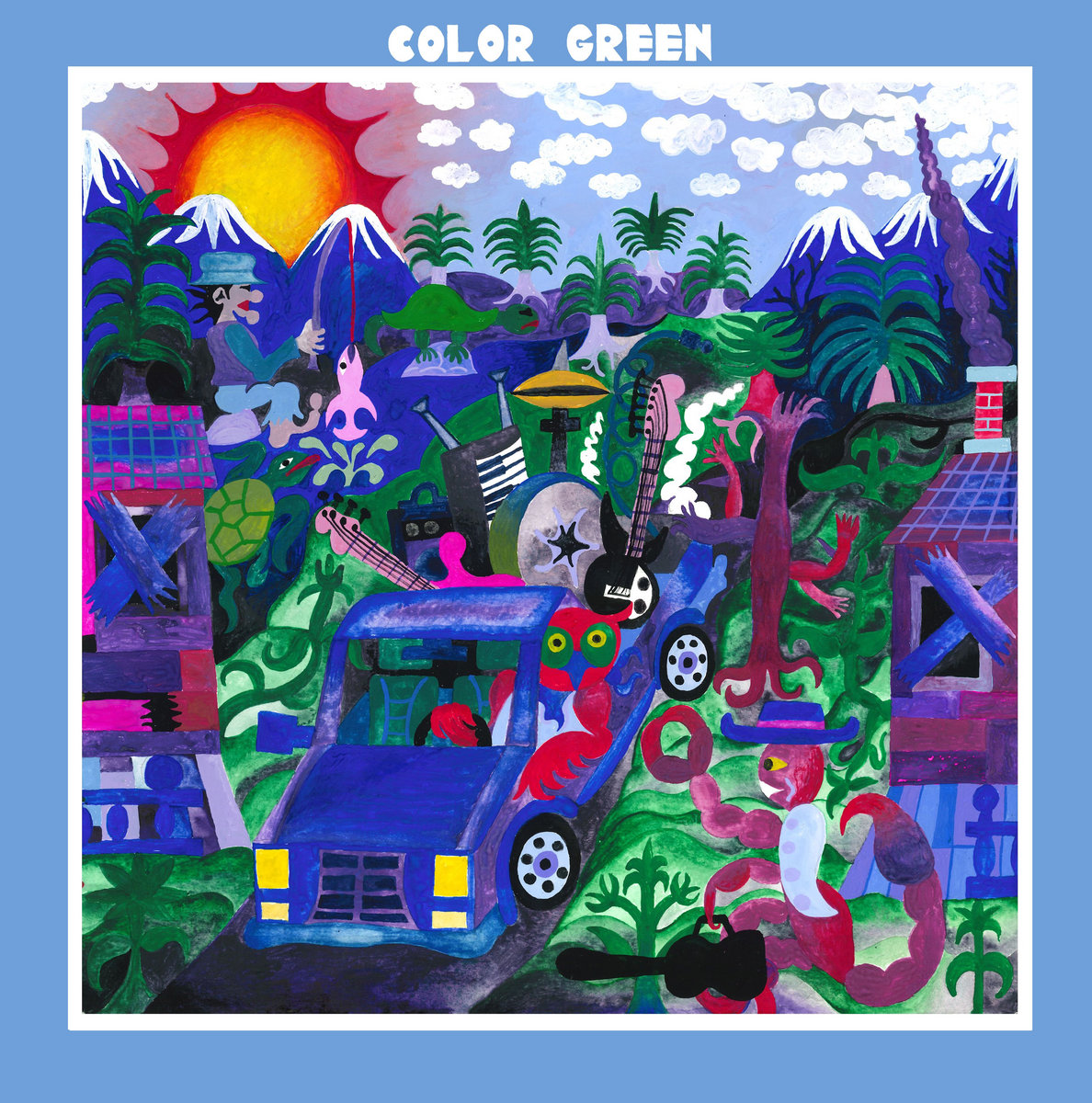 Tracklist:
01. Warbling Sky (5:52)
02. Ill Fitting Suit (4:16)
03. Ain't It Sad (4:18)
04. Bell of Silence (4:17)
05. Ruby (3:14)
06. Verdolaga Dreams (4:57)
07. Stretchin' Thumbs (4:26)
08. Blizzed Out (5:34)
Color Green are a cosmic rock 'n roll band comprised of Noah Kohll and Corey Madden. Their self-titled debut sees the duo blasting out of the gate at full strength. Equal parts fuzzy and twangy, the songs cull from many decades of the strange sounds of American music. Rambling rockers like "Ill Fitting Suit" and "Blizzed Out" are bookended by spacier numbers like "Bell of Silence" and "Verdolaga Dreams," while others are a blissful hybrid ("Warbling Sky"). The common thread running through all of these songs is the unwavering devotion to the merits of classic songwriting.