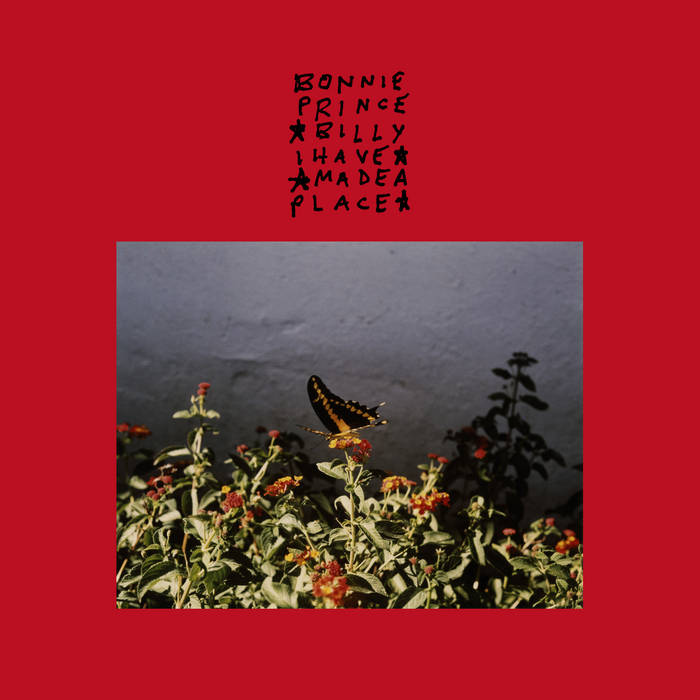 320 kbps  | LINKS

Bonnie "Prince" Billy is one of the most willfully eccentric artists to have ever picked up a guitar. Since his last disc of original material, he's covered The Mekons (The Curse), recorded albums devoted to Merle Haggard (Best Troubadour), a tribute to the Everly Brothers with Dawn McCarthy, even an album with Bitchin' Bajas (Little Ditties). Now, at the age of forty-nine, he's released I Made A Place. In announcing the new LP he even shared two new songs, At The Back Of The Pit and In Good Faith. In his typically willful way, neither of the songs appears on the album.
Joining Will Oldham on his journey are Louisville natives, drummer Mike Hyman, guitarist Nathan Salsburg, and singer-songwriter, Joan Shelley. Together they have created a disc that draws on everything from the Tom T. Hall sounds of opener New Memory Box to the lullaby of Dream Awhile.
On paper, such a combination of sounds threatens to go awry at every turn, yet Oldham finds a way to navigate these musical waters with a steady hand at the till. The chorus of Dream Awhile makes that clear, "When I have a problem I know just what to do, go to bed and dream awhile. Something will come through." Elsewhere in the song, he makes it clear that sleeping on things offers solutions to his problems, "When weighted down with wondering, the who, the why, the how. Dreamland's where it all began and where we're headed now."
This is an album full of moments that challenges how people look at life. Opening with fiddle and acoustic guitar, The Devil's Throat suggests that despite the best of intentions there can be surprises aplenty, "That's what there is, that's all she wrote. My friends you won't hear the song that rolls from the devil's throat." With a guitar lick that wouldn't sound out of place on a Richard Thompson album, the title track I Have Made A Place acknowledges. "I don't know why I was born, but I have made a place."
Even in the albums brightest moments, like Squid Eye, there are existential messages that could be easy to miss. There's plenty of fun in lines like, "Baby I'll dive right in as if I'm Aquaman's kid. I could be Ariel's kin 'cause I've got the eyes of a squid," yet the song deals with rising sea levels. Amidst the strains of a simple acoustic guitar, Far From Over offers, "Shorelines gone and maps destroyed, livelihoods dissolved and void. Entire languages unheard and still it's far from over." Man may not be around but the earth will go on.
Under the guise of Bonnie "Prince" Billy, Will Oldham has crafted a disc that sounds comfortable and warm while dealing with the uncertainty of what lies ahead. The here and now is all we have at the end of the day, and that's more than enough.