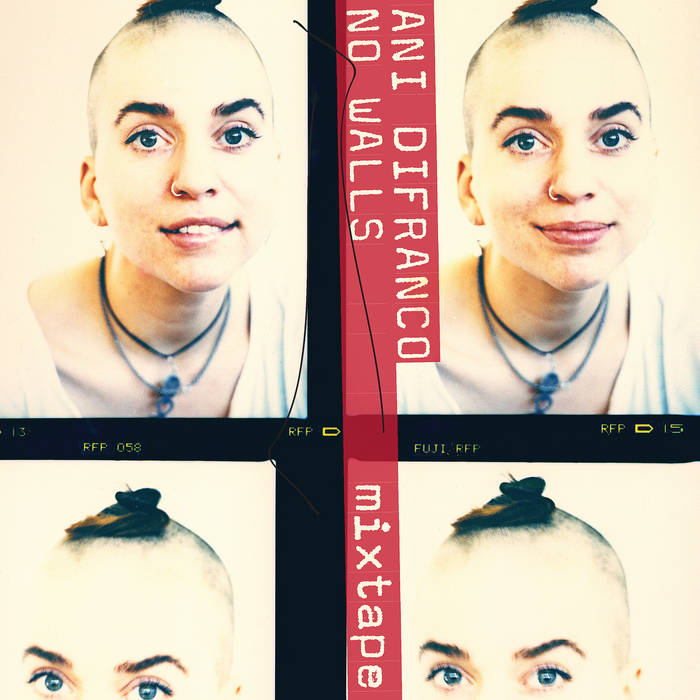 320 kbps | 147 MB | LINKS

So here is my mixtape for you, like the kind that I would make you on cassette if it was, like, 1993 and I was really into you. It's a flight of Ani songs that I took the liberty of revisiting, solo stylie, twenty… (thirty?!) years later, songs that factor (either literally or figuratively) into my memoir, No Walls and the Recurring Dream. These songs take the same stumbly trip through my formative years that the book takes — except for To The Teeth. To The Teeth has nothing whatsoever to do with the book; I just wanted to include it.
I took a few liberties with my own lyrics here; in other words, the me that I am now sang these songs in the present, even though they are old songs. I also took some liberties with the chords, mostly because I couldn't remember the right ones. I pulled out two microphones to record but, weirdly, I didn't put one on my trusty Gibson and one on my face, I just put them next to each other, somewhere out in front of me. Not sure what possessed me to do that. Further explorations in phase cancellation were apparently necessary. Then I ran my pickup to my beloved magnatone amp in the next room to give my guitar some balls. I left the recordings mostly as straight up performances, but with a few, I took the liberty of adding a few crude orchestrations. I used my old friend the avocado green telephone handset mic to be my own Greek chorus… and an occasional electric guitar or vibraphone. I couldn't help myself.
The most radical thing for me about these recordings is that I didn't wear my heavy-duty press-on nails when I made them (the ever-present right-hand suit of armor that I wear on the gig, with the electrical tape and all). That was weirder for me than you think. It's probably been twenty-five years since I played for anyone but my cat with naked fingers.
I am blessed to have three very special guests join me on this otherwise solitary outing. All are musicians I love, people who make appearances in No Walls and the Recurring Dream in some form or another. They are people who have already given me gifts along my journey and now, here is one more.
ani – guitar, vocals, vibraphone, orchestron
recorded and mixed by ani
except
amy ray's voice recorded by ben holst
maceo parker's saxophone recorded by andrew gilchrist
billy bragg's voice recorded by rubes harmon