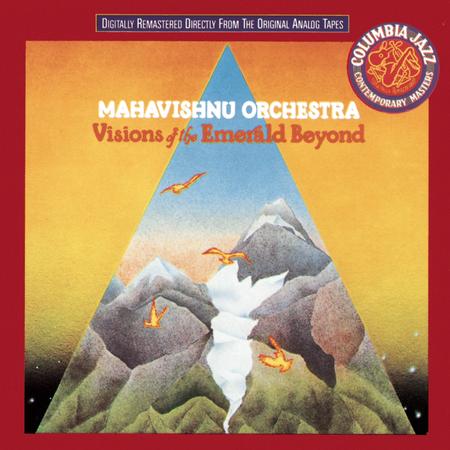 FLAC | 857 MB | LINKS

"Visions of the Emerald Beyond" is an album by the jazz fusion group Mahavishnu Orchestra, and the second released by its second incarnation. As the second album to document the second Mahavishnu Orchestra, this one isn't as, well, apocalyptic as its predecessor, yet it does focus more intently on the band itself.
Jean-Luc Ponty's curling electric violin lines help give this Mahavishnu band a more European sound than its predecessor, and some of the orchestral concepts of Apocalypse work their way into the picture via comments by a string trio and trumpet/sax duo. This band also had some interest in a bombastic funk direction that may have been borrowed from Mr. "Chameleon" Herbie Hancock, and would later be followed by Mahavishnu Two's drummer, Michael Walden. Gayle Moran's ethereal vocals don't date as badly as those on many jazz-rock records; at least she can sing. Overall, this Mahavishnu edition is more refined and not as aggressive as the first – although they could charge ahead pretty hard, as "Be Happy" and "On the Way Home to Earth" demonstrate – yet they were still capable of making memorable electric music.
John McLaughlin – guitars, vocals
Jean-Luc Ponty – violin, vocals, electric violin, baritone violin
Ralphe Armstrong – bass guitar, vocals, contrabass
Narada Michael Walden – percussion, drums, vocals, clavinet
Gayle Moran – keyboards, vocals