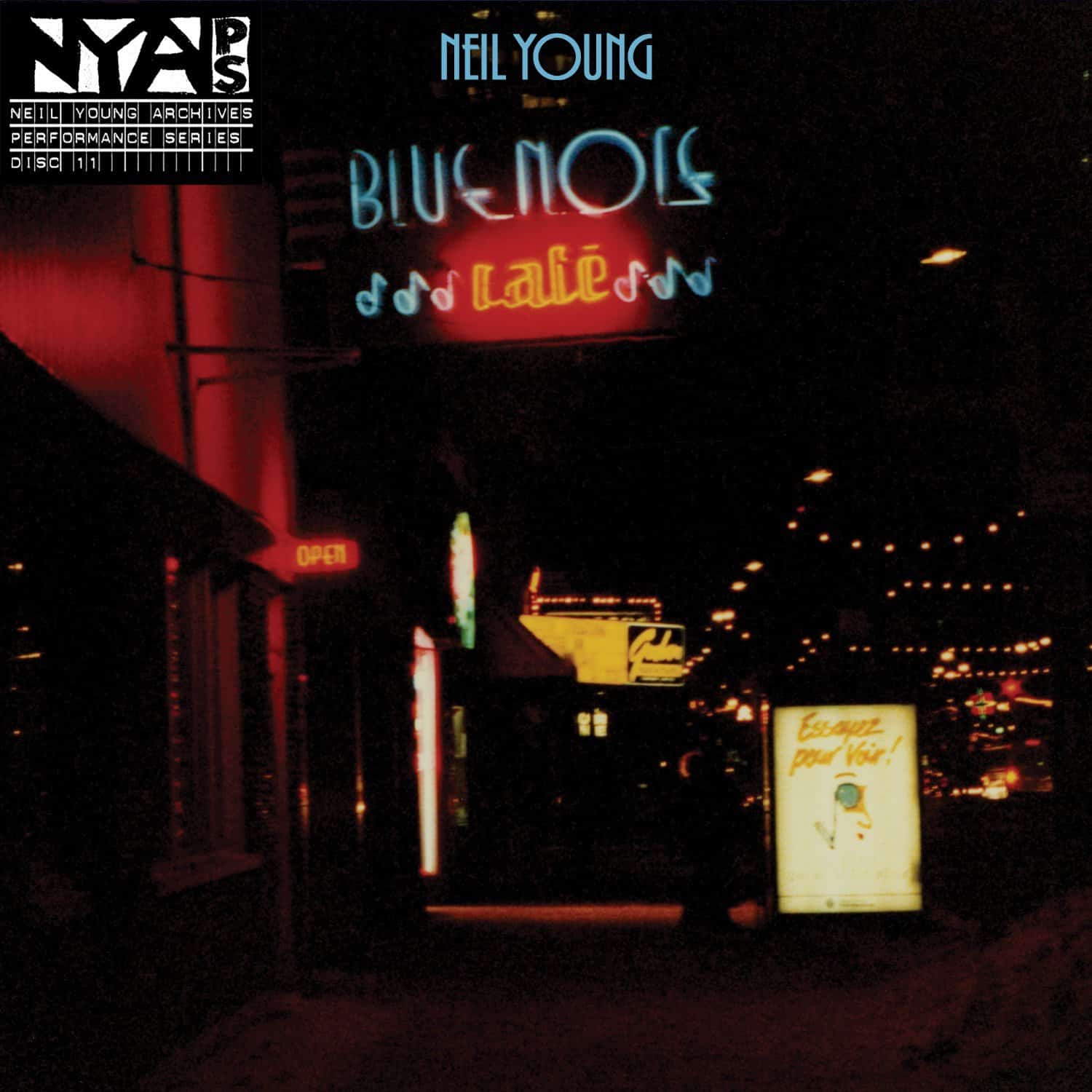 3200 kbps | 344 MB | UL| UA  |OB
The ever-prolific Neil Young is following up his latest studio album The Monsanto Years with another dip into his fabled Archives. Bluenote Café is the title of his Archives Performance Series Volume 11, due in 2-CD and 4-LP editions from Reprise Records on November 13.
Bluenote Café takes its name from the horn-powered band which backed Neil on his 1987-1988 tour before and after the April '88 release of the studio album This Note's for You (originally credited to Neil Young and the Bluenotes, to the ire of soul great Harold Melvin). Familiar Young collaborators and Crazy Horse veterans filled the band, with the lineup consisting of Rick Rosas (bass), Chad Cromwell (drums), Frank Sampedro (keyboards), Steve Lawrence (lead tenor saxophone), Ben Keith (alto saxophone), Larry Cragg (baritone saxophone), Claude Cailliet (trombone), Tom Bray (trumpet), John Fumo (trumpet), Billy Talbot (bass) and Ralph Molina (drums).
This Archives volume has been sequenced in the manner of a complete show, drawn from numerous tour stops including Toronto, San Francisco, Hollywood, New York and Cleveland. It features three songs previously unreleased by Young on record – "Bad News Comes to Town," "Crime of the Heart" and "Doghouse," plus live renditions of other rarities like the B-side "I'm Goin'," "Ain't It the Truth" (first heard on compilation Lucky Thirteen), "Fool for Your Love" (resurrected in a 2000 performance for Road Rock Vol. 1) and an epic, almost-20-minute-long take on "Tonight's the Night." Another lesser-known song, "Soul of a Woman," first appeared on Archives Vol. 9, A Treasure, in a country-flecked version with the International Harvesters. (Note that Archives Vol. 10, along with Vols. 4-8, has yet to be revealed or released.) Bluenote Café stretches as far back as Young's Buffalo Springfield days with "On the Way Home."