Posted by Green on July 11, 2019
Mal Blum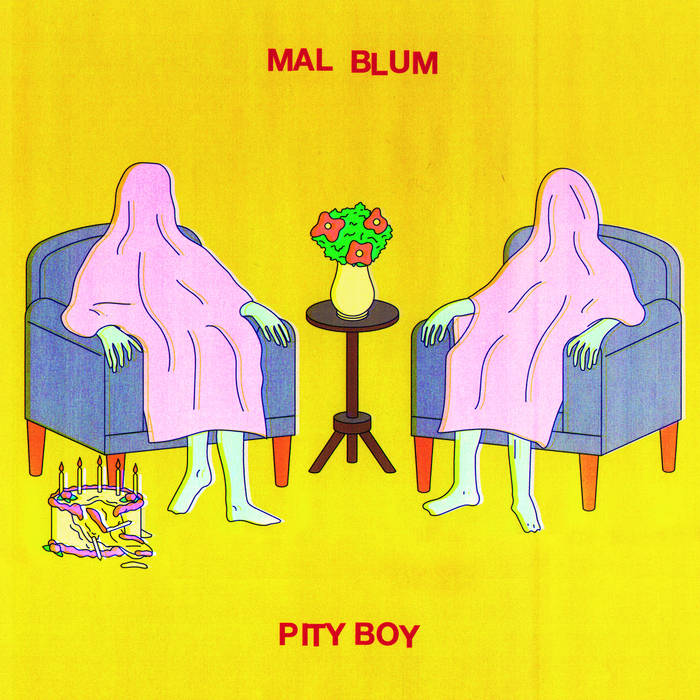 320 kbps | 87 MB | LINKS

Listening to Mal Blum's music, you might grow a bit jealous of the people who get to actually hang with the singer/songwriter in real life. Thanks to their wry one-liners and their ability to create joyful sounds out of relentless self-scrutiny, it's easy to picture Blum sliding up to brunch or a beach day dispensing a fluid mix of slightly weird yet perceptive jokes and deep insights about the endless struggle to understand oneself and others. These registers—humor and world-weary musing—converge on Blum's latest record Pity Boy, bringing levity to songs about mental health, the limited resources we have to care for one another, and the grace to be found in taking responsibility for hurting others. Even when Blum's themes shade darker, the music allows slants of brightness to permeate the gloom and offers frequent opportunities to jump up, dance around, and forget whatever problem might have initially inspired a song.
Opening track "Things Still Left to Say" summarizes what distinguishes Blum's music from others working at the nexus of punk, pop, and confessional songwriting: specifically, Blum's ability to diffuse difficult thoughts with humor ("Should I explain myself? / I'd rather read the dictionary!") and their fascination with the metaphysical gap between one's presence among others and one's internal experience of that togetherness. "Do you miss me when I'm not around?" Blum sings, "Because you don't see me when I'm here".
In their refrains, Blum's songs often rely on repetition but not in a way that grows annoying or rote. Rather, the strategy lets Blum turn a thought over and over, drawing different meanings out of it. The refrain on "Things Still Left to Say" goes, "I've got things still left to say / I've got phrases, I've got phrases"—and the contrast between the colloquial construction "I've got" and the pretentious word "phrases" strikes a somewhat hilarious, self-deprecating tone. Through this choice, the refrain both mocks the self-indulgent impulse to express oneself and insists on its importance. Blum never specifies what "things" they have to say, but that evasion is exactly the point. Sometimes we feel moved to speak but don't quite know what to say.
Pity Boy is the first album that Blum recorded with their longtime touring band, The Blums, which includes Audrey Zee Whitesides on guitar, Barrett Lindgren on bass, and Ricardo Lagomasino on drums. The Blums contributed substantially to the arrangements here and created teflon-tight musical structures to shape Blum's occasionally wordy writing. On "Things Still Left to Say," for example, Lagomasino and Lindgren create a foot-stomping backbeat while Whitesides sprays arcing guitar riffs like rainbow confetti all over the melody. The song feels engineered to inspire head-bobbing; it's almost impossible to take the ride without moving some part of your body along.