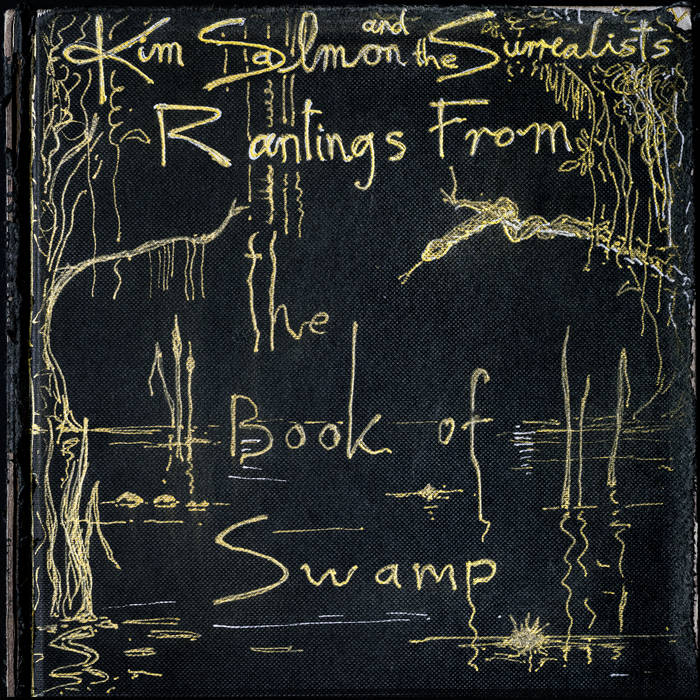 320 kbps | LINKS

On Kim Salmon & The Surrealists' eighth record Rantings From The Book Of Swamp, the enduring Aus underground veterans are getting weird with it. A worldwide live-streamed improvised performance is now a double album, one that smoulders and crackles with the immediacy of a live recording, but with an off-kilter poise that could only be nailed by a crew of seasoned veterans.
It's unlikely Kim Salmon has encountered anything like a worldwide pandemic in his 30-odd year career. Even still, the legendary musician whose discography includes work with Aus-rock luminaries such as The Scientists, Beasts of Bourbon and, of course, Kim Salmon & The Surrealists has found a way to maintain his creative streak, turning what was originally intended as a live recording of new Surrealists tracks into a notable chapter in his storied recording history. Rantings From The Book Of Swamp, which officially dropped last week, is a collection of sonic shards dismantled and deconstructed and then forged anew into a collection of jagged clatter. It's a sparse record, one that relies on the combined effort of three musicians performing alongside and responding to one another to create something from only the faintest whispers of an idea.
Kim, alongside Phil Collings and Stu Thomas, laid down a session of improvised jams in June with the help of Semiconductor Media – the resulting effort is an album of off-the-cuff sketches that have been given existence as crude-yet-thrilling explorations into loosely charted corners of their brains. It's a record of slinking bass, skittering guitars and abstract phrases – herky-jerky threadbare arrangements sit alongside slow swampy blues stompers and freaky-funky groovers. Rantings From The Book Of Swamp is an album fuelled by impulse – wild freeform spontaneity saddled, yoked and broken in. Not necessarily tamed, but controlled. It's a time capsule from a period where the music industry has been stymied, but musical creativity is more exciting than ever.
Kim Salmon himself was kind enough to elucidate the thought process and energy that pulses through the record, which may be one of the more singular records to emerge from this dumpster-fire of a year.