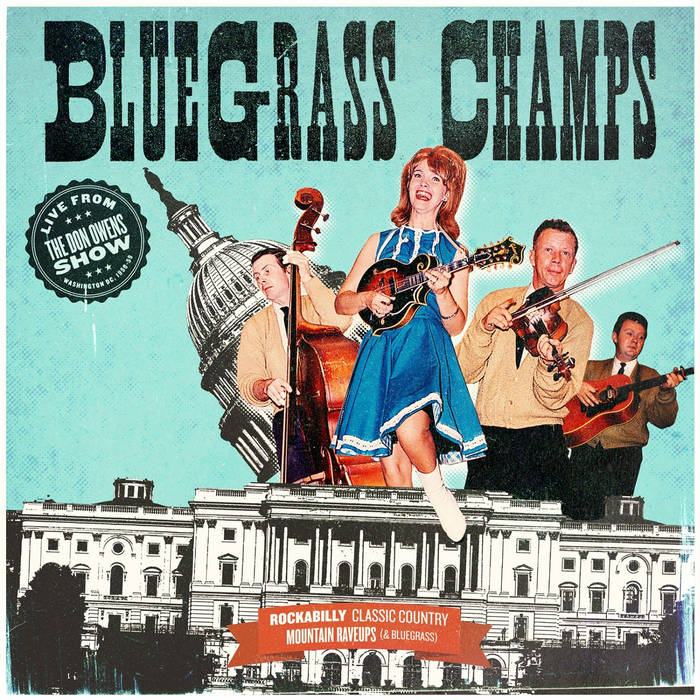 320 kbps | 103 MB | LINKS

This recording is as much about rockabilly, '50s country and blues as it is about bluegrass – more a hybrid by a young, but seasoned, combo in changing musical times. The Bluegrass Champs held their own or even bested other Washington D.C. talents like Roy Clark, Patsy Cline, Link Wray and Charlie Daniels. They had spent most all of their lives in music and in the late 1950's were soaking up all the new sounds without denying airy mountain roots. Made up of four members of Country Music Hall of Fame inductee Pop Stoneman's family, the Bluegrass Champs were master musicians by 1958.
As houseband on the Don Owens Show, the Bluegrass Champs were often called upon to back guest singers and players. Scott Stoneman "single-handedly dragged country fiddle into the 20th century," according to music historian Charles Wolfe. In a radio interview, Jerry Garcia stated, "When I needed inspiration I went down and listened to Scott Stoneman solo." Jimmy Stoneman's upright bass playing kept the thunderous sound tight as a drum with unerring competence. Donna Stoneman's bright, chirping mandolin style and dancing stage presence upstaged all her male counterparts and even Patsy Cline in her most risque outfit. Brother Van's rhythm guitar solidified the sound and his whooping and hollering added real heart to the Champs' sound.
This album spotlights the Bluegrass Champs and their performances on the Don Owens Show. Recorded by Leon Kagarise directly from a late 1950s TV broadcast, this record also showcases the jamboree nature of the program, including live commercial reads and commentary by Don Owens himself.